Rückblick
DESSA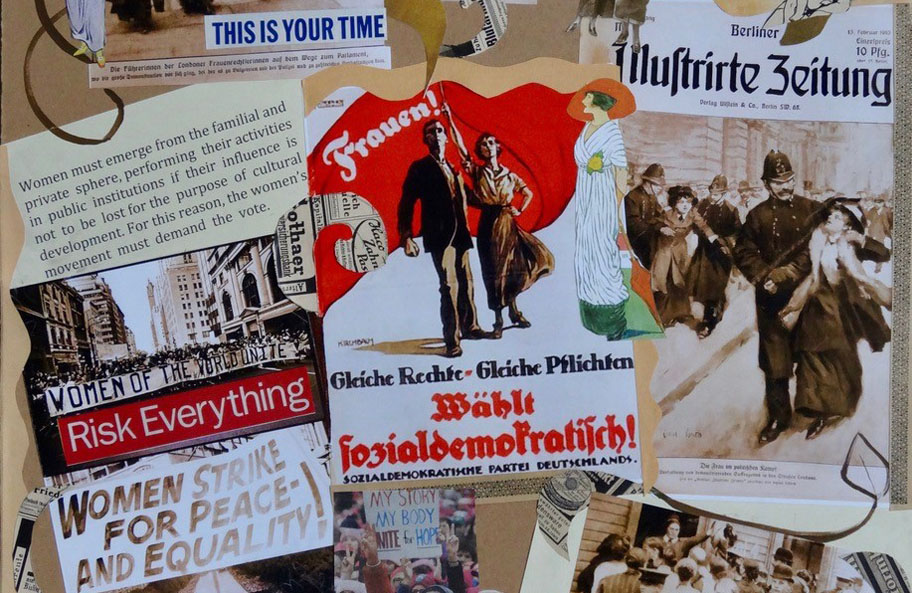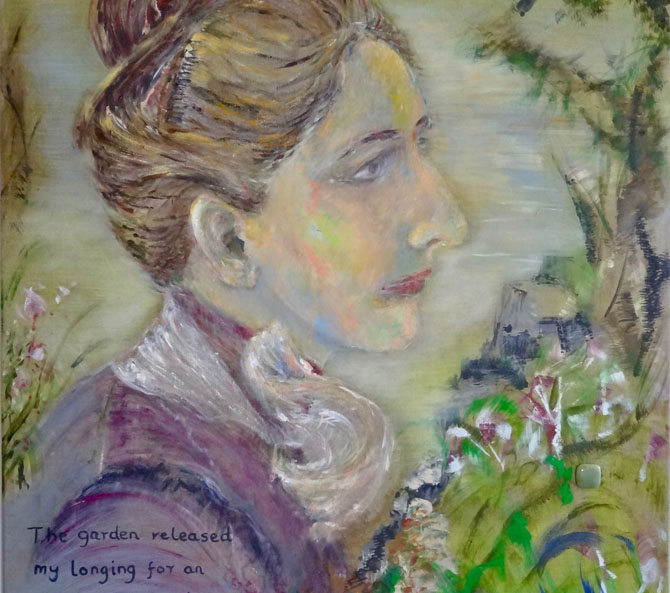 2. September 2018
— 10. February 2019
The Art of Remembrance:: Alice Salomon 1872-1948
Exiled from Germany in 1937, Alice Salomon died in New York, alone, in August 1948. The same year in December, Swiss artist DESSA (Deborah Sharon Abeles) was born in Southern Rhodesia, today Zimbabwe.
Who was Alice Salomon? Social reformer, educator, feminist, economist and peace activist, Alice Salomon founded the Social School for Women in Berlin in 1908. Only recently did the artist herself learn about the intensive life and achievements of this extraordinary woman pioneer to whom we owe so much. The more the artist read and learned about Alice Salomon, the more parallels and echoes between their personal and international lives came to light.
DESSA revives our collective memory. She uses various techniques to create a tangible approach to Alice Salomon's life: paintings, collages, objects, installations and an imaginary conversation together form a thorough narrative. The frauen museum wiesbaden presents this exhibition for the first time to coincide with 70 years since Alice Salomon's death.
A book published by Verlag Hentrich & Hentrich accompanies the exhibition.
DESSA lives and works in Berlin and in Pully, Switzerland.
The Catalogue is published by Hentrich & Hentrich Verlag and supported by