Aktuell
Anouk Lamm Anouk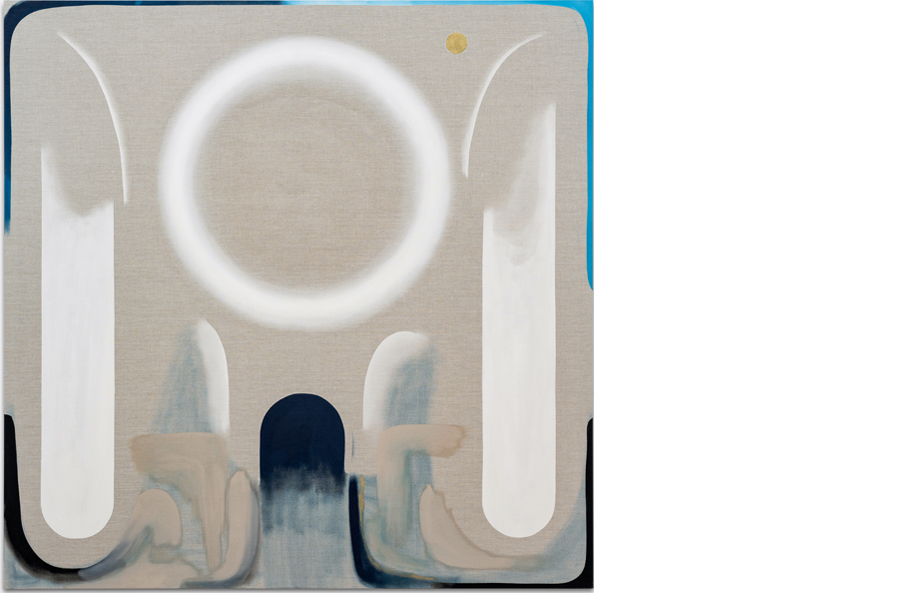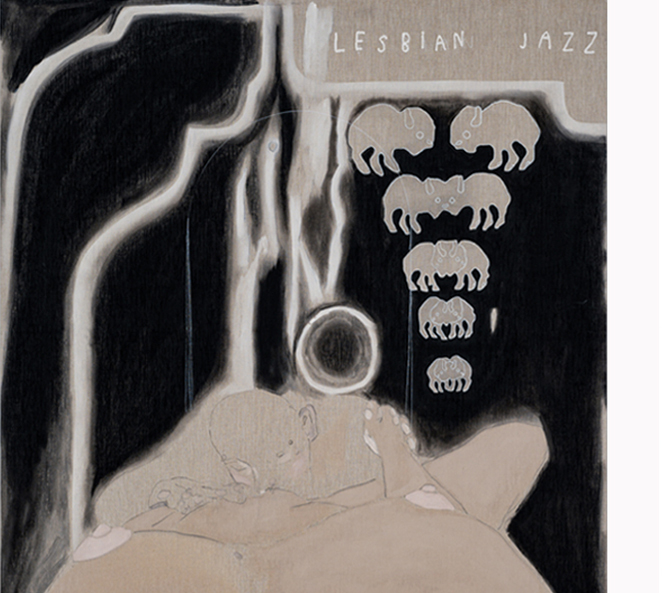 10. September
— 3. December 2023
frauen museum wiesbaden presents the first solo exhibition in a museum by the winner of the Strabag Artaward International 2021, painter and concept artist Anouk Lamm Anouk. With large-format paintings, drawings, and shaped canvases, across a total of three exhibition levels, the museum, founded in 1984, will be presenting the hitherto most extensive overview of the work of Anouk Lamm Anouk. The pieces explore in a subtle and yet highly expressive way the question of identity, queer intimacy, and emancipation from the customary social pigeonholing; indeed, it is the first non-binary position to go on show in frauen museum wiesbaden.
In paintings, drawings, sculptures, installations, and text pieces Anouk Lamm Anouk explores the meaning of identities and the body in relation to society. In this context, the works do not submit to any ready category either in terms of content or artistically. Rather, they seem to resist any conventional dichotomy, are at one and the same time abstract and yet explicit, silent and yet lucid, reduced and yet highly expressive. They consciously eschew all things concrete or descriptive that usually serve to foster an identity. What holds the artist's attention is the space in-between, the ultimate non-space that is completely free of and simultaneously free for interpretation and rearrangement.
Anouk Lamm Anouk sees their identity as non-binary and has for a long time focused on issues of queer intimacy, lesbian visibility, and the emancipation from learned patriarchal structures. For all the intensity of the themes addressed, the formal language is subtle and unobtrusive, while also attesting to an immense concentration.
Anouk Lamm Anouk is one of the shooting stars of the young Austrian art scene. After studying Fine Art at Berlin's University of the Arts and at the Academy of Fine Arts Vienna, they graduated from the latter in 2021. Their solo and group shows have included König Gallery Seoul, South Korea (2023); Fundacja Stefana Gierowskiego, Warsaw, Poland (2022); Hotel Sacher, Vienna, Austria (2021); Austrian Cultural Forum, London, England (2020); and Belvedere21 Museum, Vienna (2014). In 2023, alongside participation in other international exhibitions, Anouk Lamm Anouk will be showing at the 8th International Painting Biennial in Chişinău, Moldavia. In 2021, Anouk won the main prize at the prestigious Strabag Artaward International.