Rückblick
Sophie von Stillfried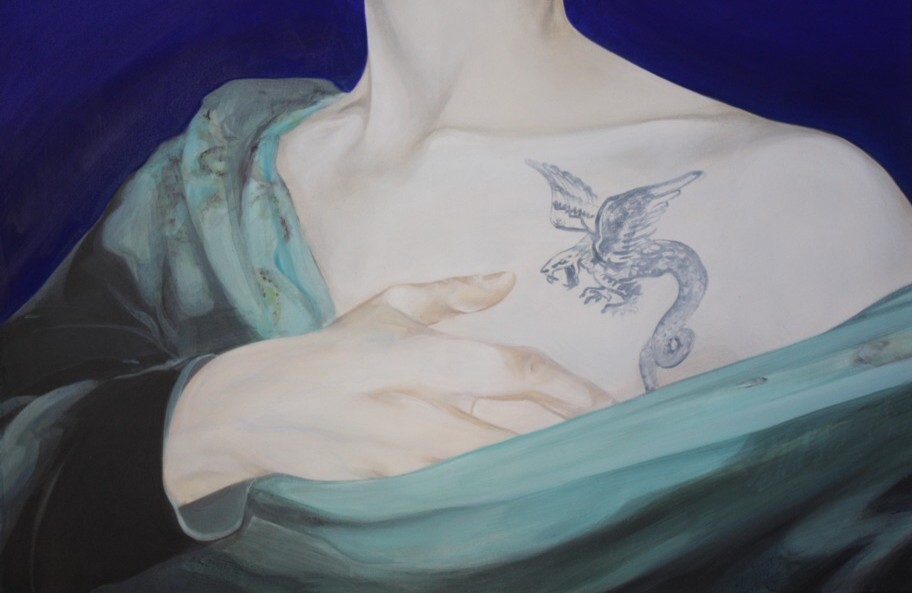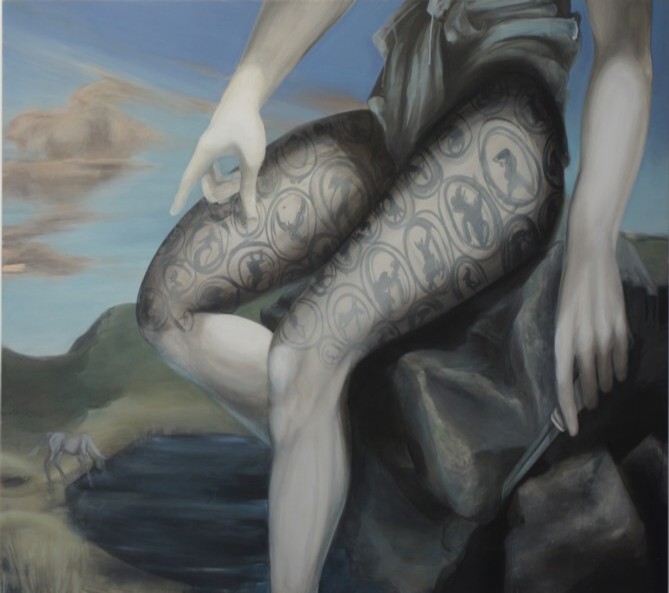 28. January
— 22. April 2018
Second Skin
In her often large-scale works, Sophie von Stillfried enacts the borders of the body. The sexual identity of partially painted people remains hidden, and may only be intuited.
What the works have in common is tattooed skin, displayed to the world, which connects the inner to the outer world. Is it important whether it is the back of a woman or a man, which is decorated with a giant octopus? Or is it about the symbolism of the mysterious creature from the deep ocean, which characterizes personality?
Sophie von Stillfried is able to convey the interplay of the visible and the invisible, the definite and the ambiguous, and allows observers to fill in the missing elements by him- or herself. The tattoos at the centre of the image show a subjective intimacy, which allow the body to become a canvas and a statement.
Sophie von Stillfried was a master student of Arno Rink and Neo Rauch, and completed a master's certificate at the Academy of Fine Arts Leipzig.