Rückblick
Renovación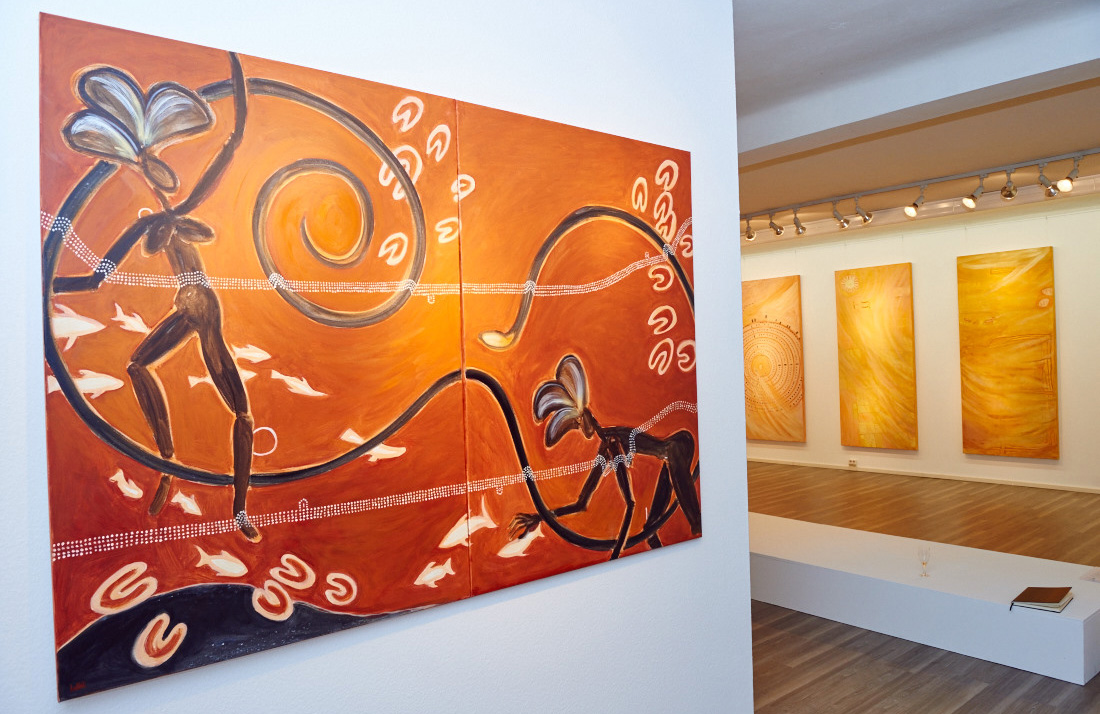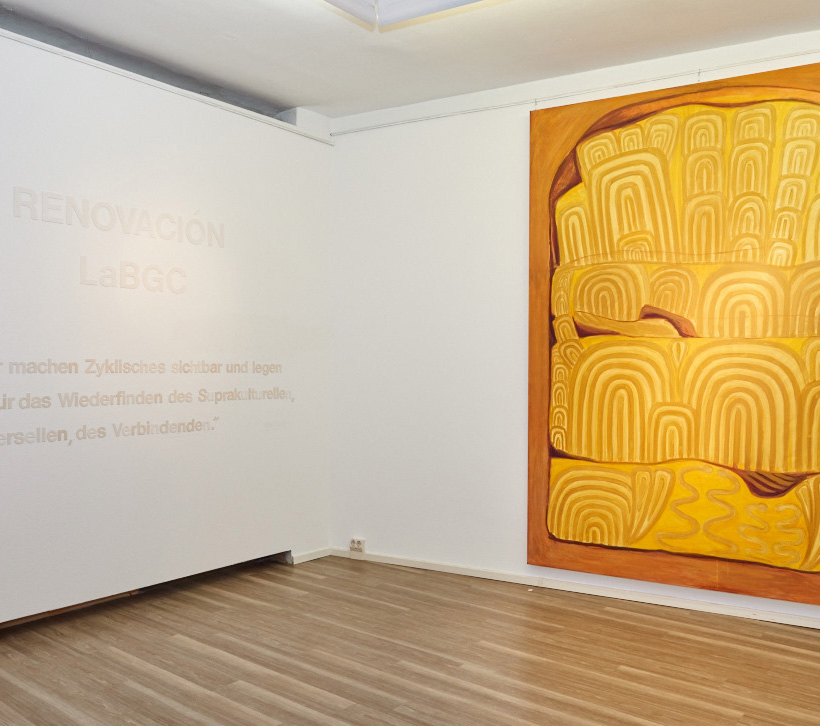 28. February
— 28. August 2016
The artist LaBGC's large artistic works succeed in offering both original aesthetic and cultural forms as well as anthropological and archaeological content. In doing so, she examines the question of how the image of mankind changes over the passage of time, and whether, despite all of the differences along the way, there are enduring themes.
Her images strive to make these cycles visible and consequently create a rediscovery of universal symbols as a meta-language across time and place.
"LaBGC's paintings represent both a new kind of art and a fresh attempt to bridge the gap between cultures and traditions, so that she truly takes part in the discourse surrounding the movements of global art."—Prof. Hans Bjarne Thomsen, Universität Zürich
In Zusammenarbeit mit KunstKontor.
Die Ausstellung konnte realisiert werden mit finanzieller Unterstützung des Kulturamtes der Landeshauptstadt Wiesbaden